Training Collaboration in maritime projects (stakeholder management I)
The success of a project depends heavily on the commitment and involvement of all participating parties. Especially when it comes to complex projects, it is important to carefully coordinate all activities; a chain is as strong as its weakest link. Sign up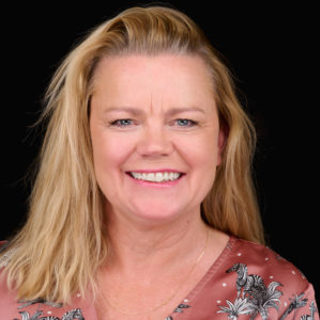 Stakeholder management focuses on the skills, methods and techniques needed to efficiently direct the progress of work. Around this theme, NMT offers 2 in-depth modules*:
=> Stakeholder Management I - Collaboration in Maritime Projects=> Stakeholder Management II - Negotiation Skills in Maritime Projects.
The modules are intended for project leaders, clients and suppliers, who are involved in large-scale projects and who know that the success of such projects lies in the quality of cooperation with all stakeholders. The modules are also suitable for all those who in practice too
often suffer from abusive tactics, cumbersome procedures and an insular culture.
* Each module offers a completed program and can be followed separately.
Collaboration is a necessary condition for success.
This sounds logical, but the reality is stubborn. Collaboration is promised faster than put into practice. This in-depth module answers the question of how to get all parties involved on the same page.
On the program:
Operational Stakeholder Management:adapting to differences in priority, planning & perspective
Organizational Stakeholder Management: effective and efficient consultation
Strategic Stakeholder Management: organizing cooperation and dealing with resistance
With specific attention to the HOW & WHAT of :
Crucial Conversations in a project
One-line meetings & face-2-face consultations
Responding to defensive routines, endless discussions & difficult types
Upon completion, the participant will have:
tools to organize cooperation with all stakeholders effectively & efficiently;
insight into the process of agreeing & addressing during implementation;
tips, tools and techniques to productively exchange information & operate decisively.
The module is structured as follows
Preparatory assignment; individual, online, video with introduction & two preparation assignments
Life Training of 1 day: interactive & varied program
After course: working out personal action plan , followed by 1-on-1 online follow-up discussion with the teacher
Training date
July 3 (the individual interview will be scheduled in consultation)
Training duration
1 day training as well as preparation assignments, an assignment to work on after the training and a concluding online 1-on-1 conversation with the trainer
Training times
9 a.m. - 5 p.m.
Location
NMT Rotterdam office or other location in the Rotterdam region
Cost
Members NMT: € 925,-
Non-members: € 1.150,-
All amounts are exclusive of VAT. Lunch will be provided.
If your organization is part of the CAO Metalektro, you may be able to make use of compensation through one of the development funds. Go to the website of A+O Metalektro for information about the possibilities. If your organization is affiliated with one of the social partners in the metalworking industry, you may be able to make use of one of the schemes for training programs. Go to the OOM website for information about the possibilities.
Curious about in-company possibilities? We are happy to provide you with a quote. Contact NMT on T 088 44 51 043.
If you are interested in this training, please contact Jeannette Lucas at lucascolijn@marititmetechnology.nl.
More information
For more information, please contact Jeannette Lucas-Colijn, Training Manager at NMT at T 088 44 51 043 or E academy@maritimetechnology.nl.
Convinced? Then sign up